Events in Emilia Romagna and surroundings: detail
From December 06 2014 to December 14 2014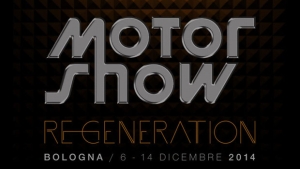 Bologna Motor Show 2014
Emilia, home of the automobile: the world famous automobile manufacturers Maserati, Lamborghini and Ferrari alone suffice in explaining this area's ties with the automobile world.

The main national automobile show is the Motor Show that it held every year at the Bologna expo center. In 2014, it will be held from December 6 to 14th.
The event attracts all the leading automobile manufacturers who exploit the international visibility to present their new models and new product features.

Public entertainment is assured by interviews with race car drivers, virtual simulations, fashion shows and contests. Outside, the exhibits and test drives, by famous race champions, guarantee days of fun. The calendar of events is jammed packed for all of the event's 10 days.

Motor Show statistics are impressive: 140,000 covered squared meters, more than 300 exhibitors, 2,000 accredited journalists from all over the world, ready to narrate the event with interviews, pictures and films, hundreds of world debuts and models able to surprise even the automobile experts.
Italian race car passion is at its heights at the Motor Show.


Information

www.motorshow.it


How to get there

By plane
The Guglielmo Marconi international airport is directly connected with the BolognaFiere expo center thanks to the convenient AEROBUS BLQ shuttle service (every half hour). The expo center is about 9 km from the airport

By train
The central Bologna station is just 10 minutes away from the BolognaFiere expo center: take the bus (lines 10, 35, 38) to the Piazza Costituzione entrance

By car
From highways from Florence, Milan and Ancona, exit at the new "BOLOGNA FIERA" exit on the A14 highway.
From the highway from Padua, take expressway exit 7 or 8

By bus
Buses 10, 28 and 38 run from downtown Bologna to the Piazza Costituzione entrance in just 10 minutes.



Nozio © 2014
Back